If you're interested in clear aligners to straighten your teeth and searching for an Invisalign dentist Fort Worth, Dr. Laura Loftin—a licensed six-month smile dentist—is here to help. During a visit to our Fort Worth dental office, Dr. Loftin can help you weigh your teeth straightening options, including Reveal® aligners by Henry Schein OrthodonticsTM and Invisalign,® Fort Worth TX.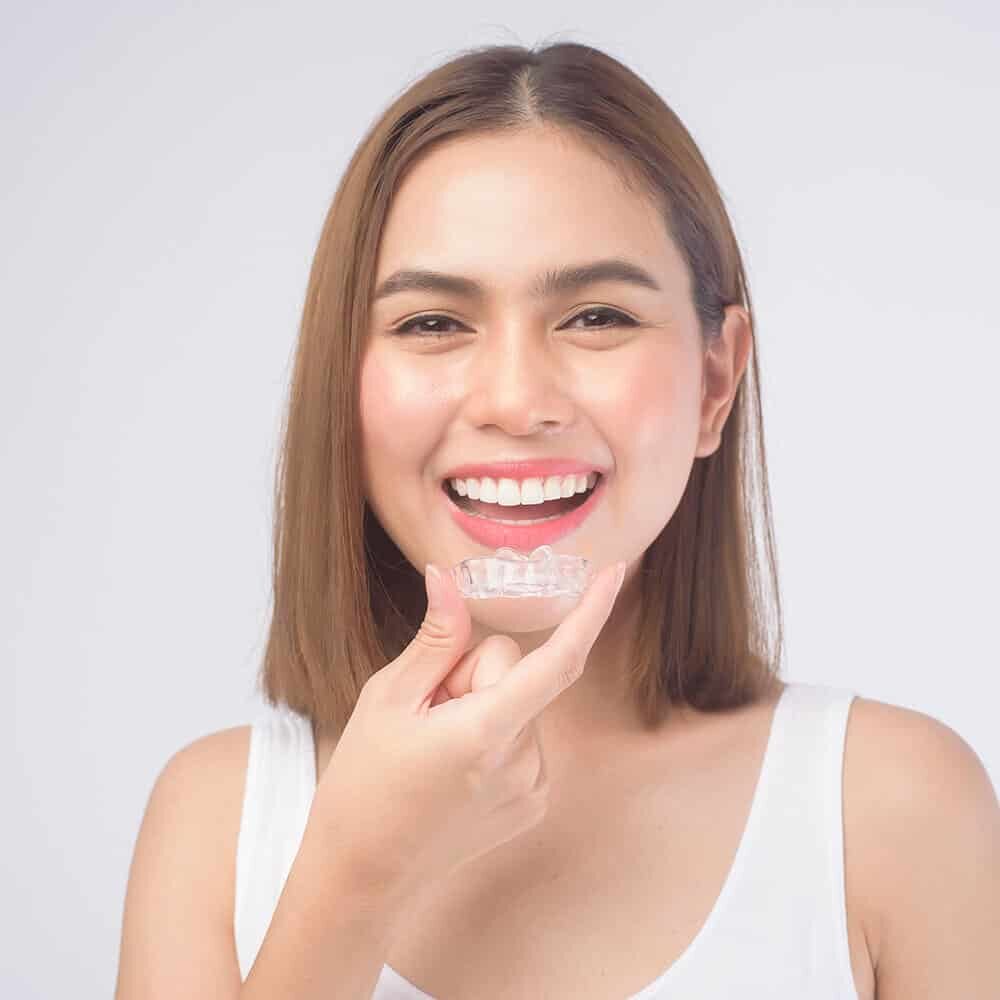 Clear Aligners
Frequently Asked Questions

We'll give you straight advice about clear aligners like Reveal and Invisalign Fort Worth Texas
Clear aligners offer many benefits over traditional metal braces with wires and brackets. They're comfortable and clear, which makes your smile more attractive, and they are removable, so you can take them out to eat, so you don't have to give up sticky foods and treats like popcorn that tend to get stuck in the metal variety. Even better, invisible braces can work a lot faster than traditional braces do.
Take your smile to the next level with clear aligners.
If you want to find out if you're a good candidate for Reveal or Invisalign clear aligners, Dr. Loftin, dentist Fort Worth, would love to meet with you to discuss your options. She can also answer questions you may have about other family and cosmetic dentistry services, like preventive oral health therapy, tooth replacement options like dental implants and veneers, teeth whitening Fort Worth, deep teeth cleaning, and more.
New patients interested in Invisalign, Reveal, or other types of cosmetic dentistry in Fort Worth TX, can speak with a member of our team to schedule an appointment, discuss insurance coverage, and to get health forms. To start the process, contact our office at (817) 429-4444 today. You can also check out Dr. Loftin's 5-Star Google reviews here.