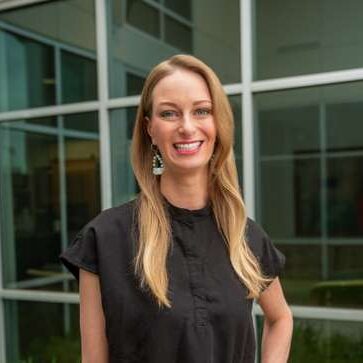 Dr. Laura Loftin is a third-generation dentist in Fort Worth who practiced in her family's Milwaukee, Wisconsin dental office for well over a decade before opening her Fort Worth dental practice in January 2021. The decision to sell her family's 100-year-old business was a difficult one for Dr. Loftin, who had followed her father and grandfather's footsteps—but she knew it was best for her family. Dr. Loftin and her husband Trent had resided in Fort Worth for 15 years, and after commuting between Milwaukee and Fort Worth for 13 years to work with her father Dr. James Funke, the mother of three knew it was time to live in Texas full-time and open her own dental practice here.
Dr. Laura Loftin dentist Fort Worth specializes in cosmetic dentistry, general dentistry, and innovative approaches to patient care, including injections to alleviate jaw pain and treat facial wrinkles. Prior to earning her DMD degree from the University of Kentucky College of Dentistry, Dr. Loftin DMD obtained a B.A. in Psychology at Wake Forest University. Her passion for psychology informs Dr. Loftin's work as a dentist today, as she believes patients should always feel safe, comfortable, and in control while in her care.
Fort Worth dentist Dr. Laura Loftin is a member of the American Dental Association, Texas Dental Association, Academy of General Dentistry, American Academy of Facial Esthetics, and American Academy of Cosmetic Dentistry.
Dr. Loftin and her husband Trent, a Fort Worth native, have two sons James and Raleigh, and a daughter Pippa. In her free time, Dr. Loftin enjoys reading, traveling, and spending time with her family.
Your first visit to our dental offices in Fort Worth TX is the most important one. It gives both of us an opportunity to get to know each other. If your initial visit is a dental emergency, we will attend to the emergent situation first to make sure your experience with us is as comfortable as possible.
For new patients at our office of dentists in Fort Worth TX, our friendly staff will send you the necessary forms and paperwork electronically to complete before arriving for your appointment. Our staff can also answer general FAQs about treatment options for tooth pain, gum disease, tooth pain, and cosmetic dentistry.
If you need an experienced DDS or DMD dentist Fort Worth TX, you can request an appointment by filling out the form above and someone on our team will reach out to schedule the time of your visit. Or feel free to give our office a call! We also highly recommend you read reviews about Dr. Loftin and our team.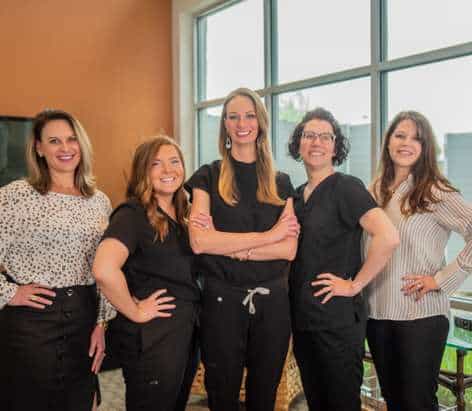 Let us take care of you and your smile!
If you're searching for a Fort Worth dentist near me, we would love to hear from you. We accept ALL insurance plans. We accept cash, checks, Visa, and MasterCard. If you have any questions regarding payment, insurance, or office hours, please give us a call!