While Dr. Laura Loftin loves helping patients achieve optimum dental health, cosmetic dentistry is her true passion. She regularly works with people who are unhappy with or embarrassed about their smiles and knows how empowered patients feel once they can smile with confidence and enjoy life again. If you have questions about cosmetic dentistry in Fort Worth, Dr. Loftin and her team are here to help!
How to choose a cosmetic dentist Fort Worth
If you're trying to find the best cosmetic dentist Fort Worth, it's important to do a little research first. You can find a lot of preliminary information by searching online for a cosmetic dentist near me. Once you narrow down your options for a cosmetic dentist in my area, you'll want to find out:
What accreditations does the doctor or DDS have in the field of cosmetic dentistry?
How long has the doctor been practicing cosmetic dentistry?
What do other patients have to say about the dentist's work (ask friends for referrals, read online reviews, etc.)?
Does the dentist specialize in the type of cosmetic dental procedure you need?
Does the cosmetic dentist offer nitrous oxide (laughing gas) and pain medication?
What fees does the dentist charge for her services?

One of the best ways to learn more about the doctor is to schedule a preliminary consultation to discuss your options. Dr. Loftin always spends a lot of time getting to know her patients because she wants to make sure she fully understands their goals and concerns. She also believes in 100% transparency, which means patients hear about all of the options available to them, along with any associated costs.
Why choose Dr. Laura Loftin as your cosmetic dentist Fort Worth TX

Dr. Loftin opened her office of cosmetic dentistry Fort Worth TX in 2021 after 13 years of experience practicing dentistry side-by-side with her father Dr. James Funke at the family's 100-year-old dental practice in Milwaukee, Wisconsin. If you're searching for a top-rated cosmetic dentist near me, and you live near Fort Worth, we encourage you to check out Dr. Loftin's 5-Star Google reviews.
In regard to Dr. Loftin's accreditations, she is a member of the American Dental Association, Texas Dental Association, Academy of General Dentistry, American Academy of Facial Esthetics, and American Academy of Cosmetic Dentistry. Dr. Loftin is also one of the less than 10% of dentists licensed to administer cosmetic injections in America, which she uses to treat TMJ jaw pain, as well as to minimize the appearance of facial fine lines and wrinkles.
Your comfort and aesthetic wishes are
top priorities for Dr. Loftin
As a patient of Dr. Loftin's, you can breathe easy because not only does she put the comfort of her patients first, she is passionate about creating the beautiful, natural-looking smiles her patients desire—an aesthetic result designed especially for each unique patient. She also believes it's essential to educate patients about their cosmetic dentistry options. That way, each patient can make an educated decision based on their unique aesthetic and budgetary goals.

For example, if you need to have a tooth pulled, some dentists would tell you the only option is to get a dental implant afterward—which tends to be the most expensive option. That isn't the case with Dr. Loftin, who will help you weigh the pros and cons of implants, bridges, removable dentures, and other solutions, so you can make the decision that works best for you.
Dr. Loftin is also a stickler for details when it comes to aesthetics, including tooth color, size, shape, and spacing—as well as addressing patient requests. If you prefer porcelain veneers that are more square in shape, that's what Dr. Loftin will provide.
To ensure her patients end up with the most beautiful, healthy, natural-looking smiles possible, Dr. Loftin also works with the top local and national labs that use best-in-class technology, so she can procure porcelain veneers and crowns of the highest quality available. That means no one will ever know your "new" teeth aren't real or natural.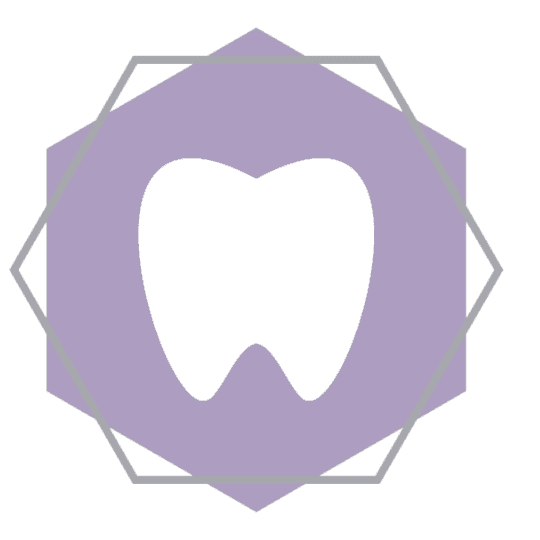 What to expect during your Fort Worth cosmetic dentistry consultation with Dr. Loftin
Prior to performing any cosmetic dentistry procedure, Dr. Loftin will meet with you to discuss your goals and concerns. Your first or second visit will include X-rays and an oral exam, so the doctor can assess your oral health and tooth structure. As a new patient, you will also need to fill out necessary forms and insurance paperwork.
From there, she will present the different options available to you along with expected costs, so you can decide which option is best for you. Dr. Loftin will also provide you with a complete care plan to address other oral health concerns (cavities, teeth whitening, gum disease, etc.), based on your needs.

On the day of your procedure for cosmetic dentistry Fort Worth TX, the doctor will review the upcoming treatment, discuss your preferences for pain management, and explain what you can expect before, during, and after your visit. Dr. Loftin won't begin the procedure until she answers any and all of your questions, knows you feel comfortable, and has your go-ahead to proceed.
Following the procedure, the doctor will allow you ample time to recover from any sedatives (if used) and be available to answer any questions before you leave. If post-procedure pain is a concern for you, Dr. Loftin can also provide a prescription for pain medication to keep you comfortable as you recover over the next few days.
Take your smile to the next level
As a cosmetic dentistry Fort Worth new patient, you can rely on family and cosmetic dentist Dr. Loftin and her staff to listen to your concerns, help you weigh all of your options, and make your comfort a top priority—before, during, and after your treatment. To learn more about Dr. Loftin's dental services, hours, and professional teeth whitening Fort Worth, contact our office at (817) 429-4444 to schedule an appointment.
Whether you need a single cracked tooth repaired, have questions about teeth whitening, or want to discuss dental implants or porcelain veneers, Fort Worth dentist Dr. Loftin would be happy to discuss cosmetic dentistry options with you. She can also answer FAQs about preventive procedures, sedation options, bonding, composite fillings, root canal, restorative treatments, pain-free dentistry, and other service options.
She knows exceptional cosmetic dental work can make a big difference in her patients' lives and invites you to visit her office of cosmetic dentistry Fort Worth TX to begin your journey toward a beautiful smile. To learn more, new patients can contact our office at (817) 429-4444 to request appointment today. We can also review insurance coverage and dental care fees with you.